-Lava Release (Yoton). Katon, Doton combined element.
-Scorching Armored Fist (Yōton: Shakugaikōken)
User is coated in lava and is propelled forward punching the target. Even if the punch misses, the target still takes damage from the heat created by the lava on the users skin once they are within a certain range.
-Scorching Rocks Jutsu (Yōton: Shakugaryūgan no Jutsu)
User fires multiple lava projectiles from their mouth which hardens and forms rocks once released.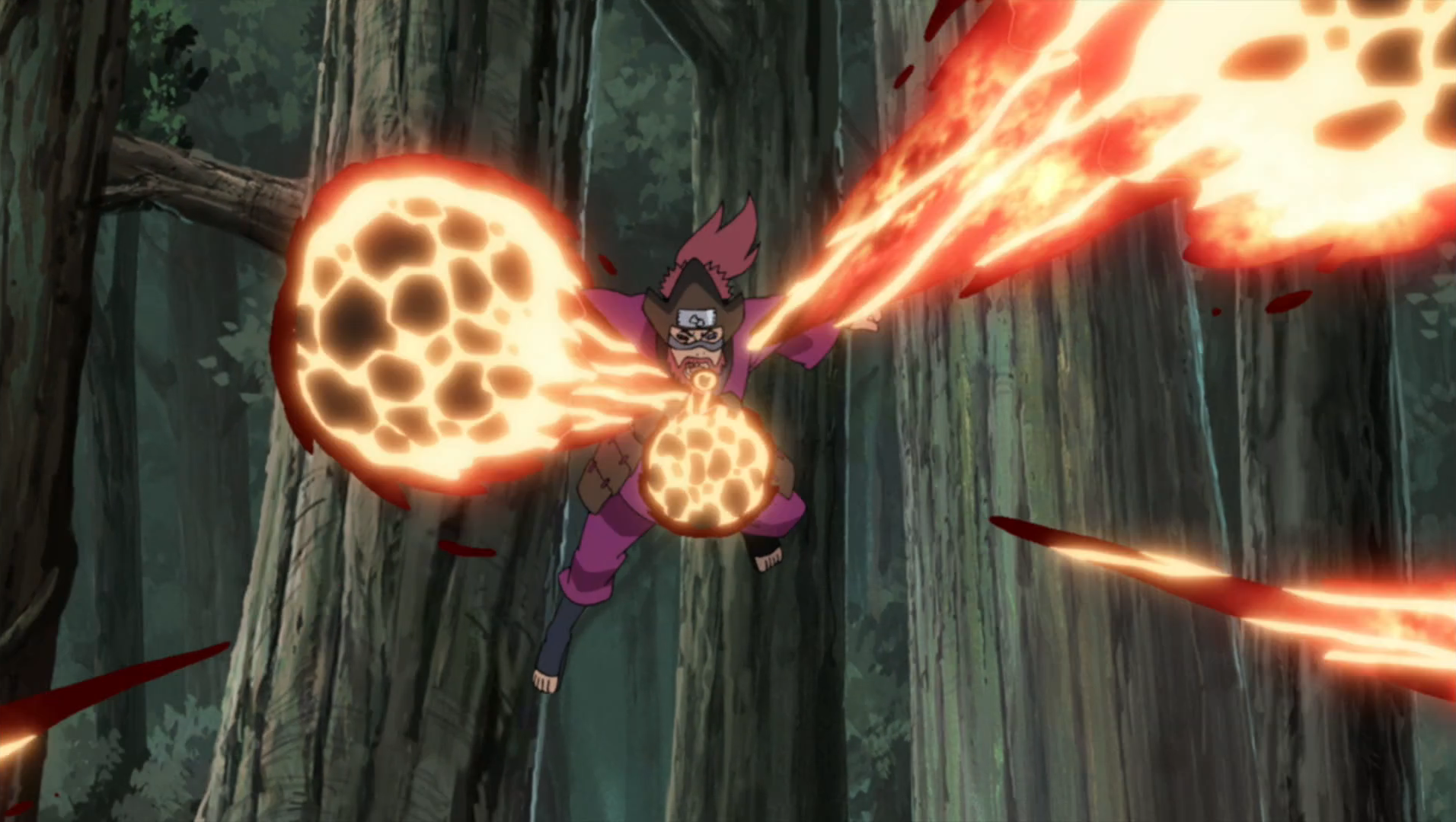 -Quicklime Jutsu (Yōton: Sekkaigyō no Jutsu)
User releases quicklime liquid from their mouth which covers a large area. the quicklime hardens upon contact with target, stunning them and dealing damage.